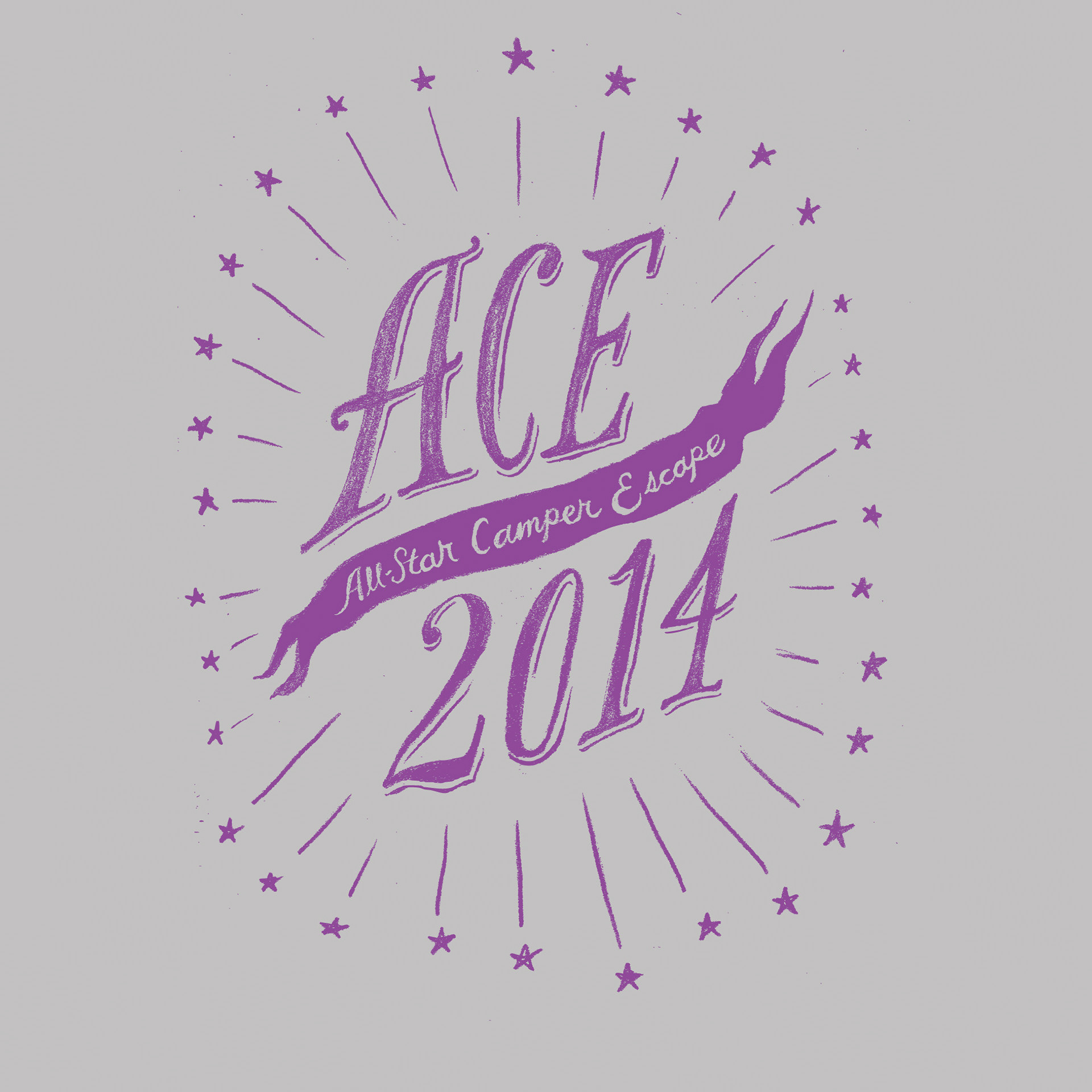 My Tshirt design for ACE CAMP 2014, which is part of Camp ReCreation of Orange County which hosts a number of camps throughout the year for people with special needs and disabilities.
Below  is a photo of my sketchbook when I first sketched out the ACE CAMP 2014 design. I was trying to incorporate and outdoorsy nature feel to the design since our new camp location was more outdoorsy than our last home.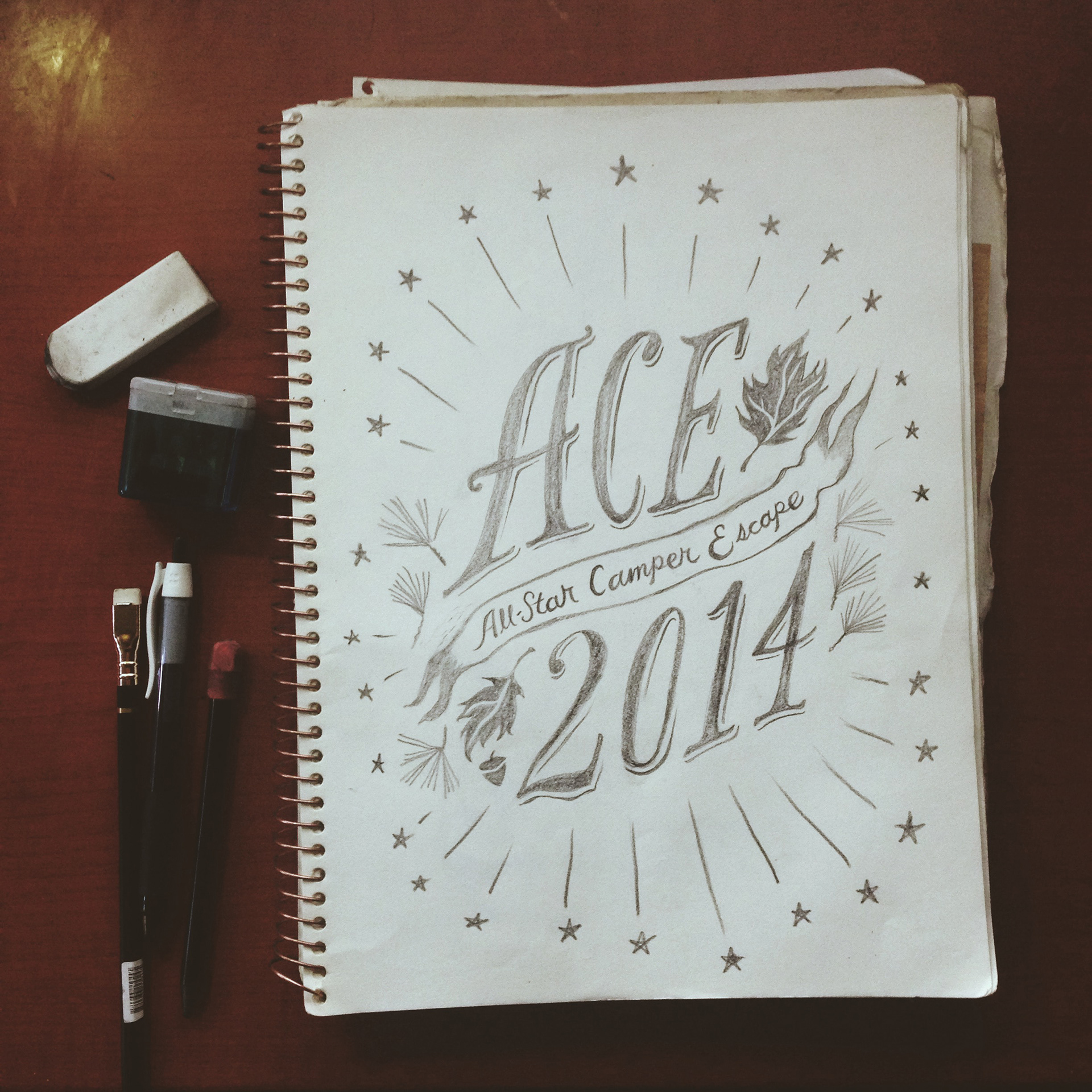 Below are designs that could have been the final design. You can see that they are pretty similar to the final decision made by the camp directors. 

Below are various snapshots of my sketch book with various ACE CAMP sketches! This design could have been different!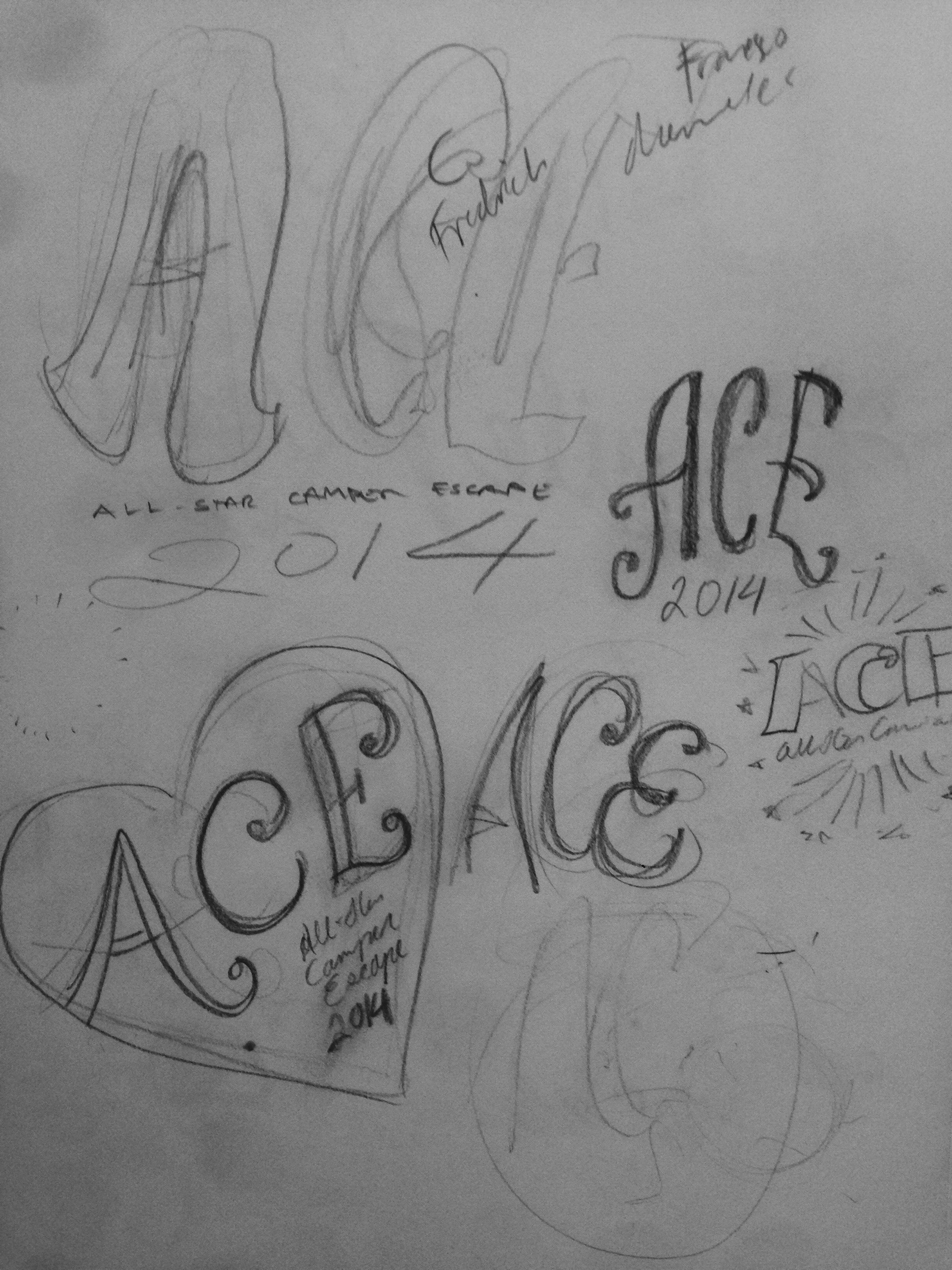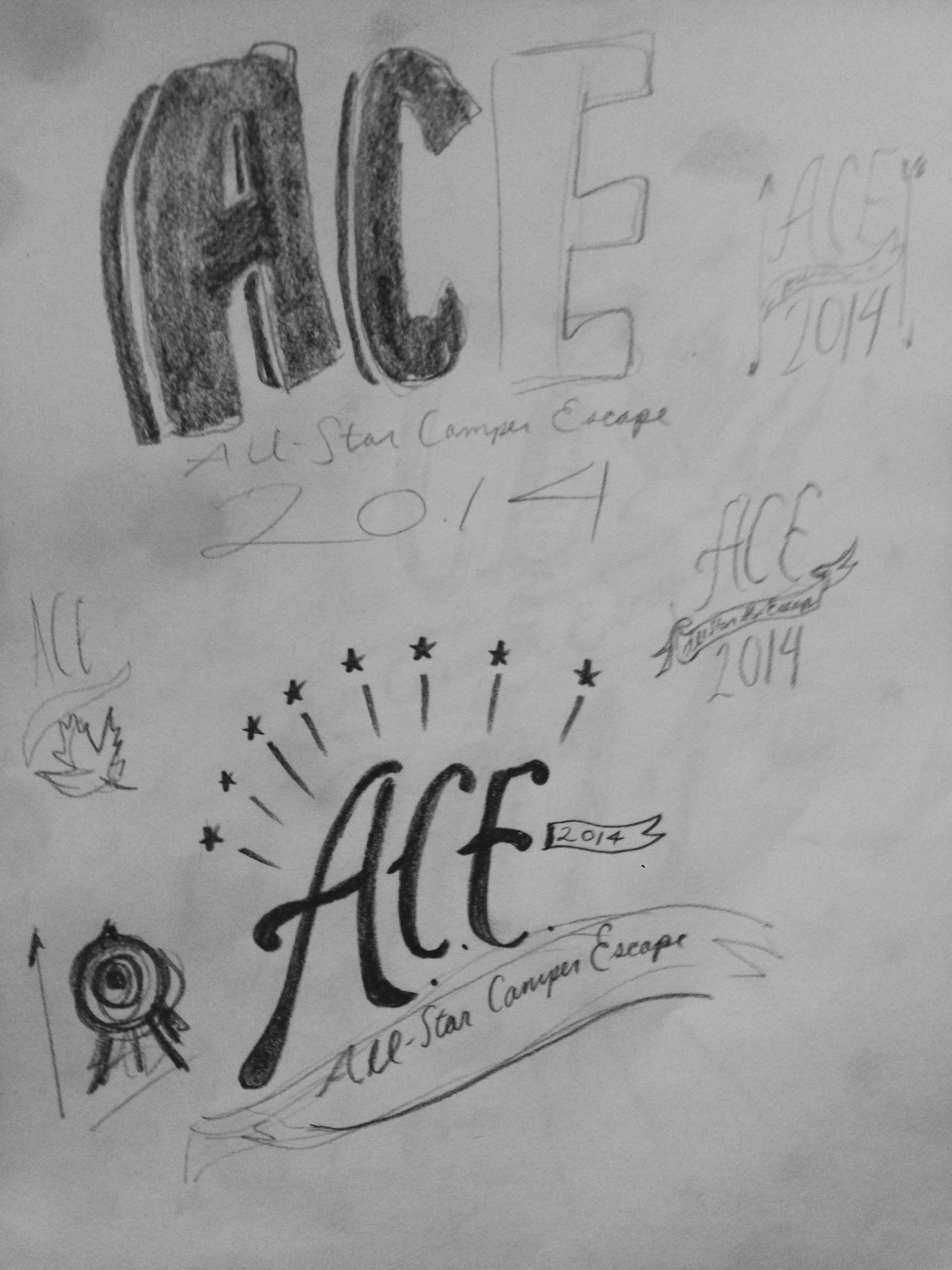 Below are various images from the weekend at ACE CAMP 2013 with campers and volunteers enjoying their time while sporting their new camp tshirts!