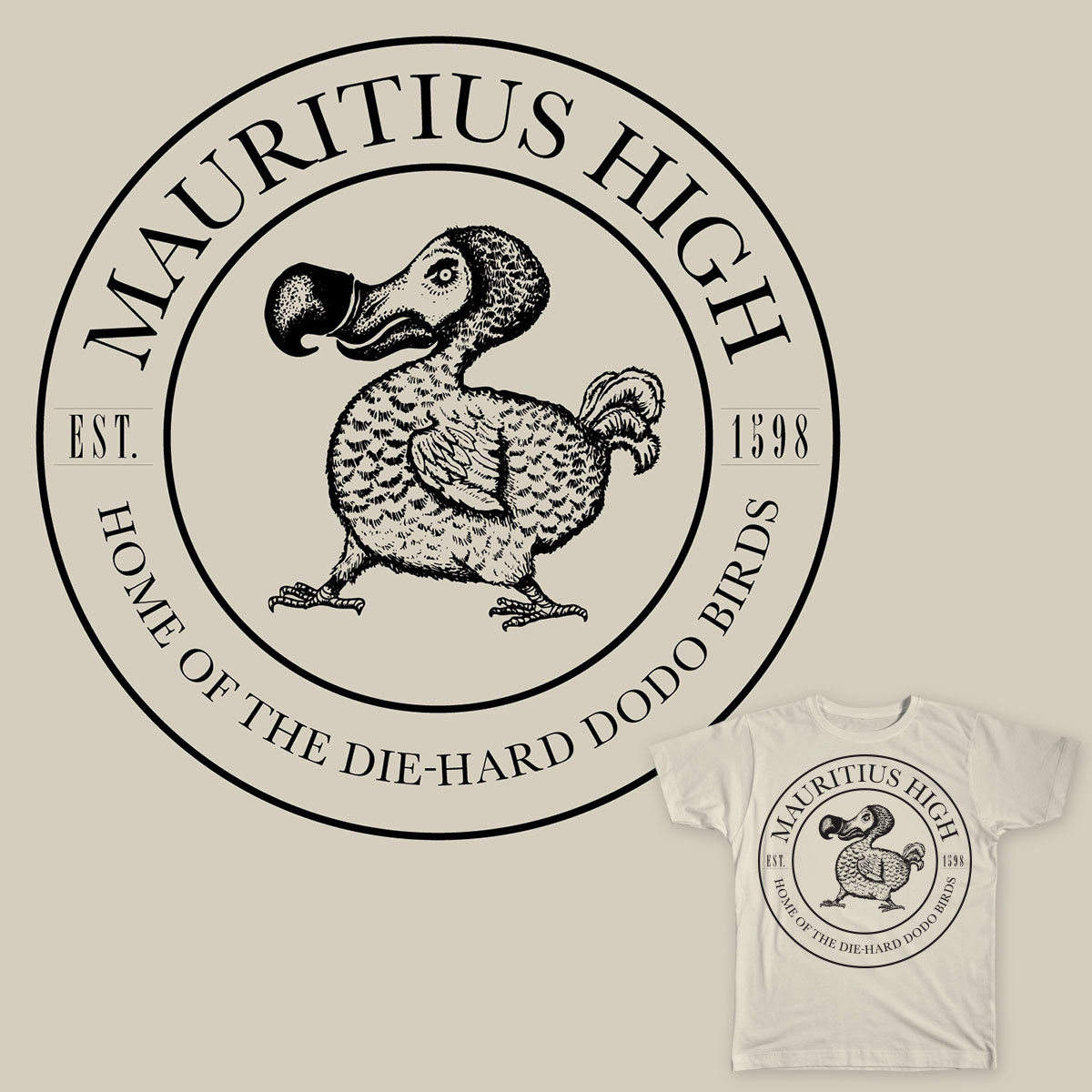 This a T-shirt deisgn created for Threadless.com for their "Bad Mascot" Design Challenge. Read more about the design below. More info about the design process for this artwork coming soon.
A message from Senior, Ralph Jacobs, Class of 1663: ... "Rah-Rah Raphus Cucullatus! (or more known as The Dodo Bird!) Here at Mauritius High, established 1598, our Dodo pride will never go extinct! We've got intelligent students with the best test scores in the school district; our athletes can fly higher than any team of students; and we shall always thrive peacefully without enemies or predators!. Long live the die-hard dodo birds of Mauritius High!"
...
Life is short, and that was no different for the Dodo Bird species. However, it is clear that The Dodo Bird was special just as Admiral Jacob Cornelius van Neck discovered them on the island of Mauritius in 1598. We must trust that that the dodo bird lived their life in paradise. We should all make life our paradise no matter what kind of bird we are! Long live the spirit of the dodo bird!