Domestic Violence Awareness Month Flyers created for local Americorps sector in Southern Caifornia.
One in english and one in Spanish.
Purple should not be worn this way
El color morado no debería de ser usado de esta manera 
October is domestic violence awareness month
Octubre es el mes de la concientización sobre la violencia doméstica 
Did you know? 1 out of 3 teens experience domestic violence? Join us for an event full of information and resources in regards to how to overcome domestic violence. 
¿Sabias qué? 1 de cada 3 adolescentes se enfrentan a la violencia durante el noviazgo. Únete  a nosotros, en este evento lleno de información y recursos sobre cómo puedes vencer la violencia domestica.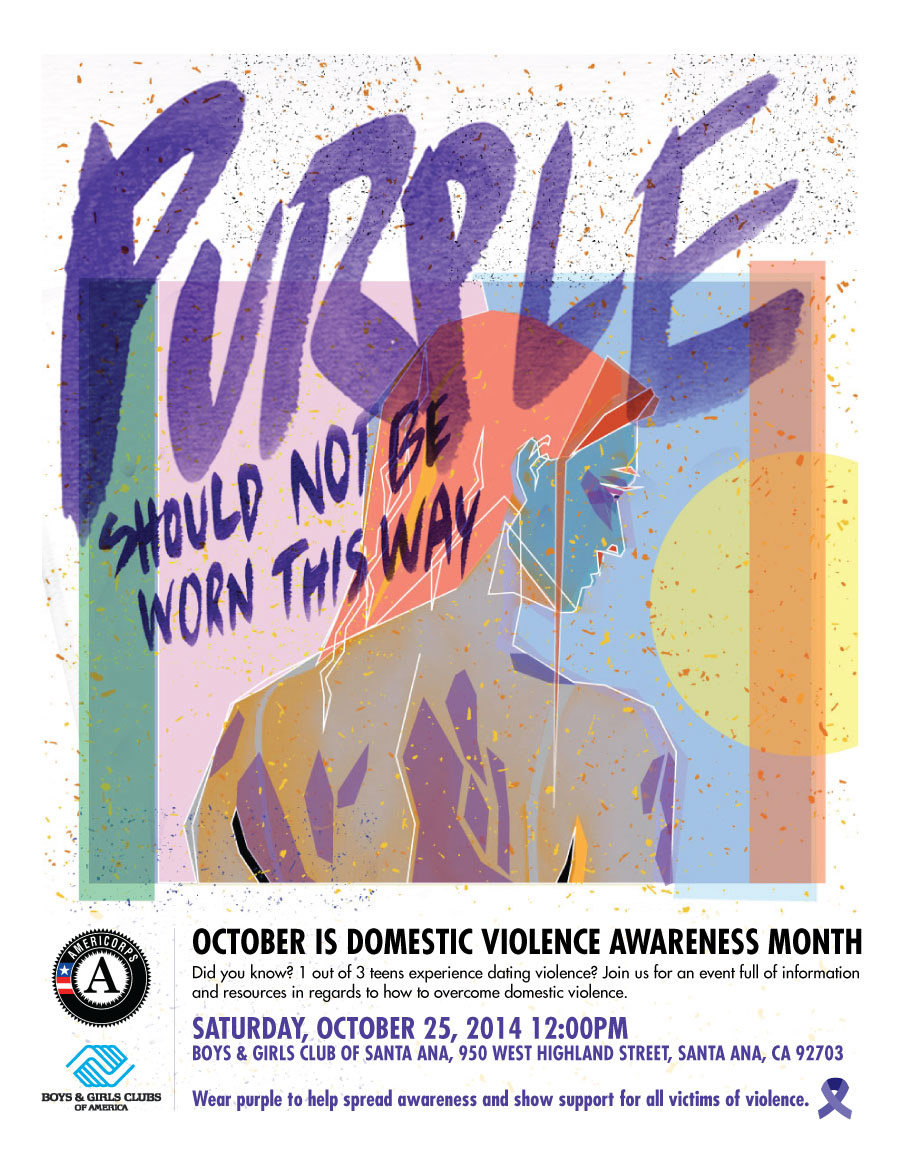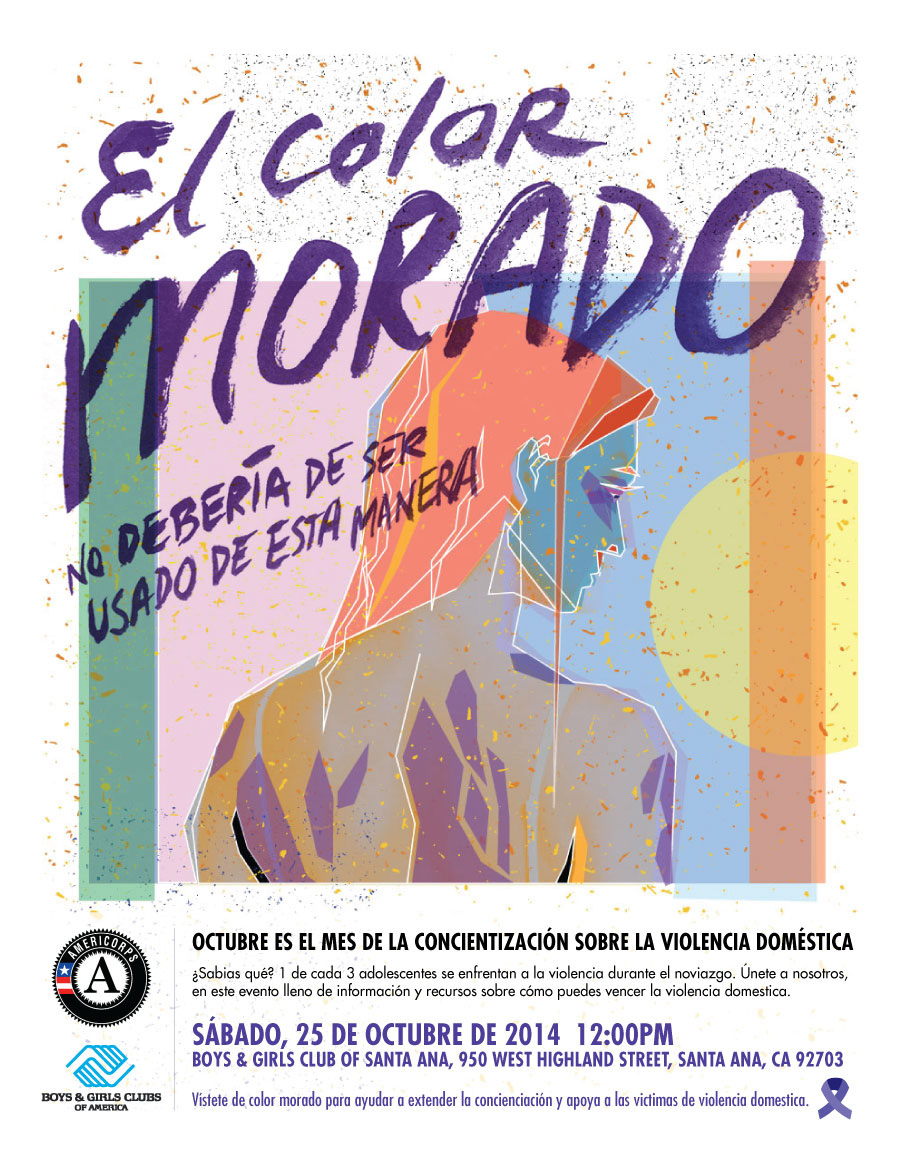 Original illustration below: