My Abilities Outweigh My Disabilities T-Shirt
"My Abilities Outweigh My Disabilities" I designed this T-shirt as a way to spread this positive message throughout the world. To have everyone in the world proclaim, "My abilities outweigh my disabilities." I also designed this shirt to help raise money for RAD Camp of Orange County, an organization that is near and dear to me. Visit RADcamp.org
"My Abilities Outweigh My Disabilities."  /  (Please visit RadCamp.org)

"My Abilities Outweigh My Disabilities" T-shirt to raise money for Rad Camp an awesome summer camp for those with developmental disabilities! Just like last year's T-shirt Campaign, this tshirt was created not just to raise money but to spread a positive message to the world!  At camp, each of us shine bright with our wondrous talents and our unique personalities. We do not let our disabilities and any flaws define us! 
The final design could have looked much different from how it looks now. Below are various sketches of the "My abilities outweigh my disabilites." design. It's always a process trying to execute and discover the best design.
Below is the final design: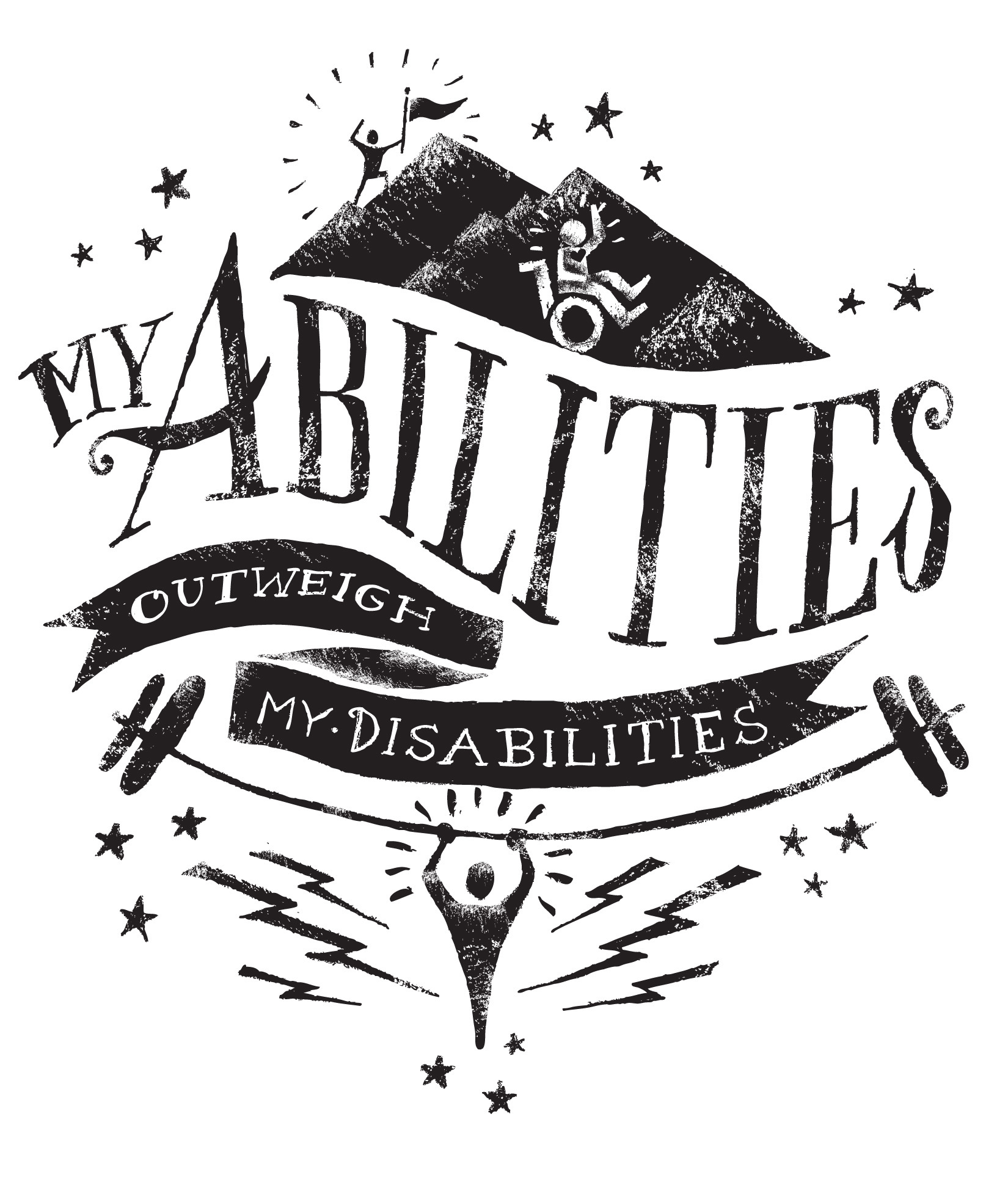 "My Abilities Outweigh My Disabilities."