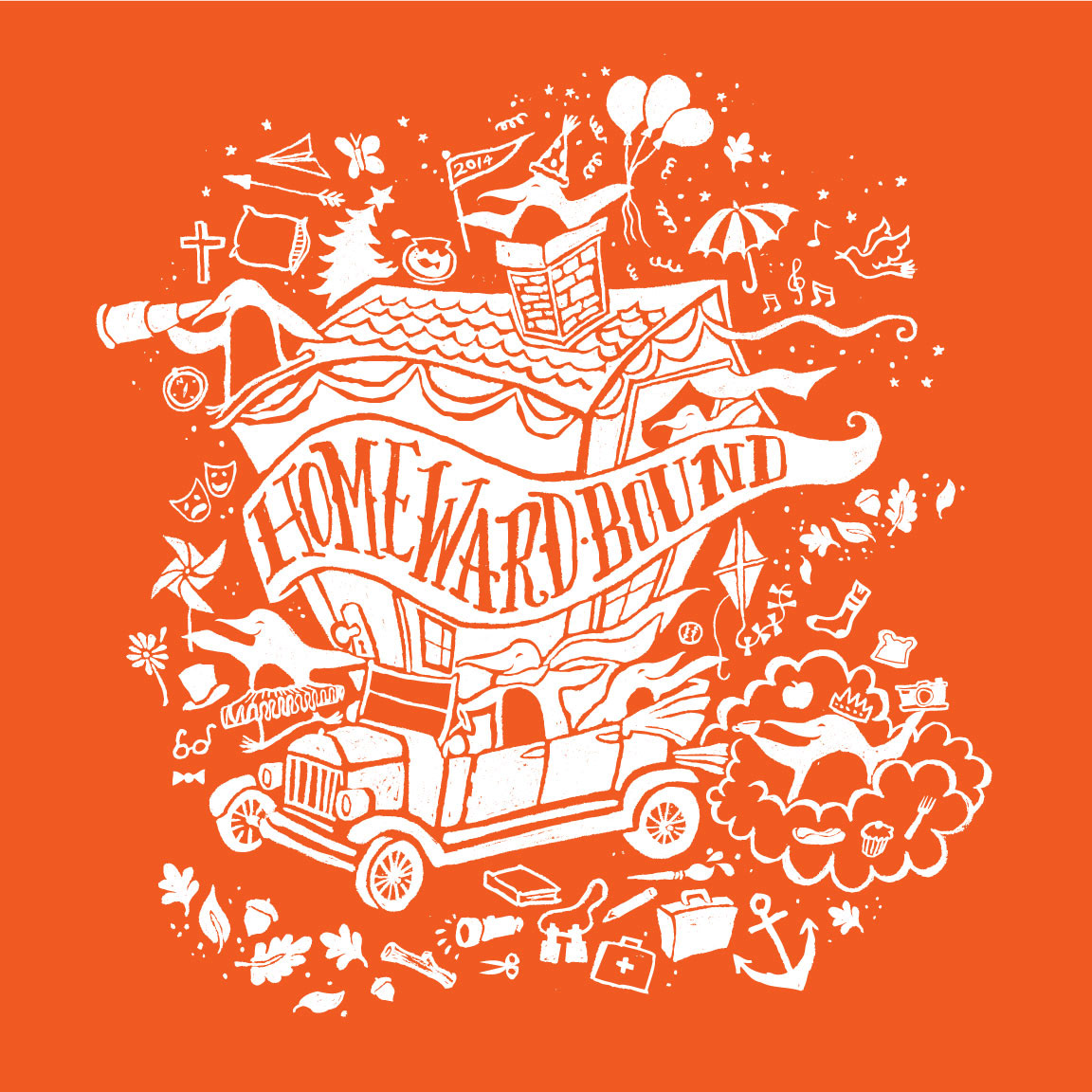 ReCreation Camp of Orange County is an organization which hosts summer camps and programs for people with disabilities and special needs. "Homeward Bound" was ReCreation Camp's summer 2014 theme is about how camp is home to us and how home is not about the campground, but the friends who are always around.

Summer 2014 marks ReCreation's first summer of programs at our new location. We definitely wanted to express our excitment for this new and exciting landmark in ReCreation's history. The illustration is that of a group of penguins with their home packed up and onward to their next stop in their journey which is their new home! The penguins are a nod to one of ReCreation's favorite camp songs.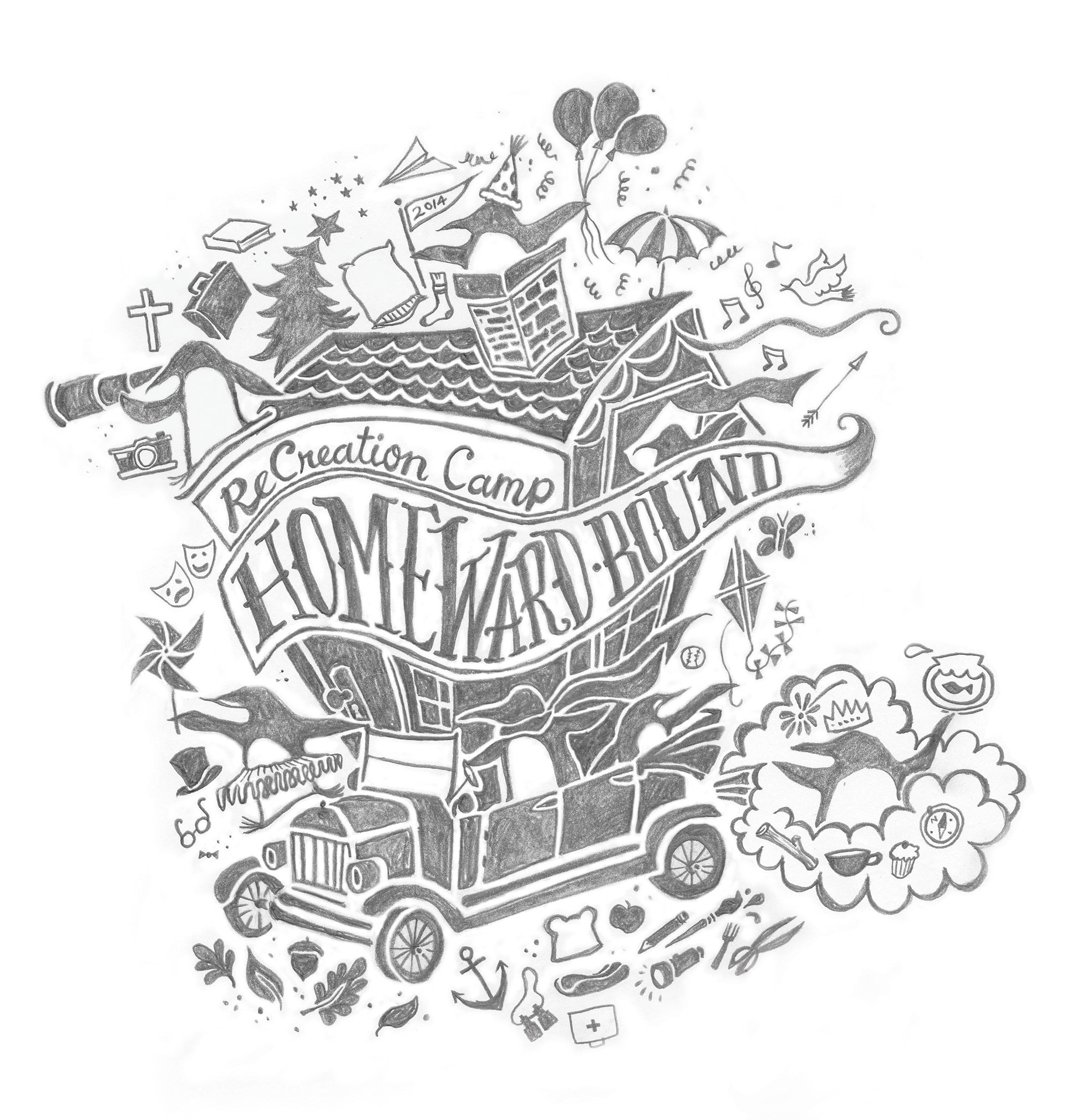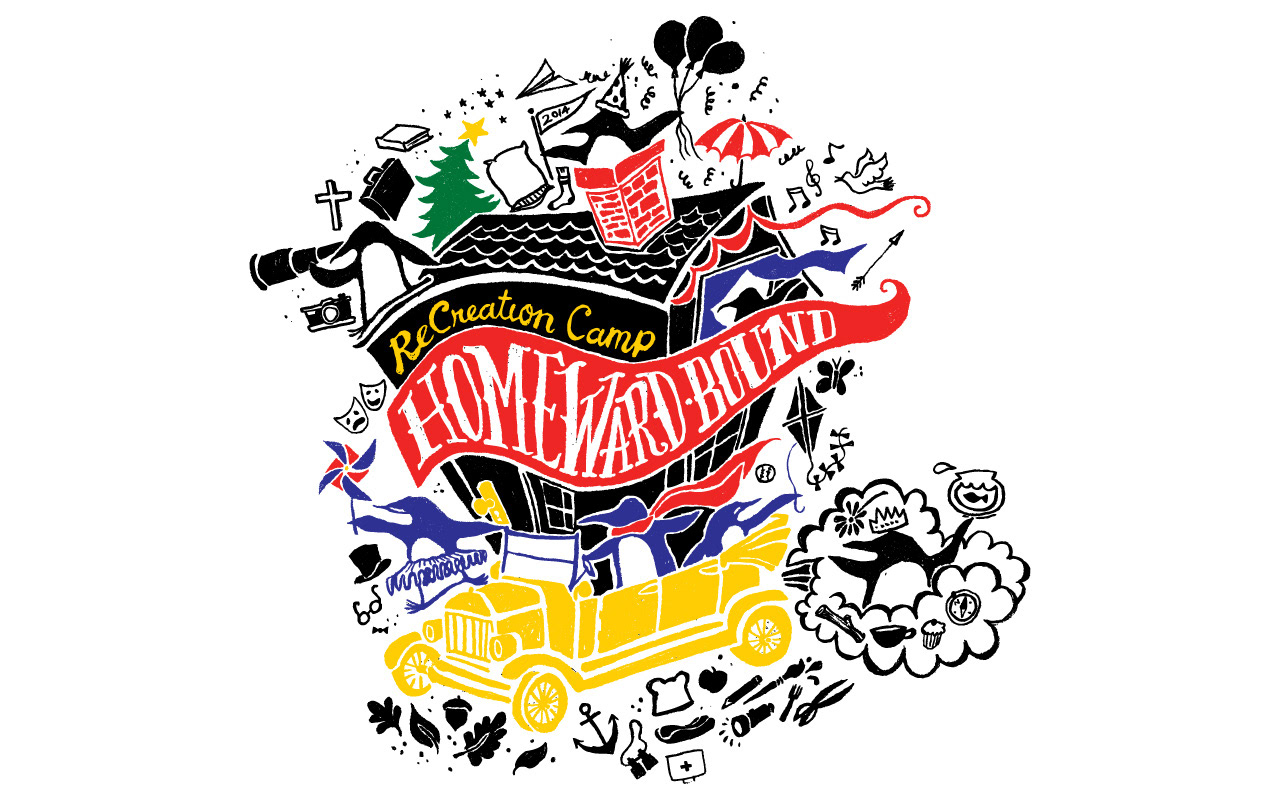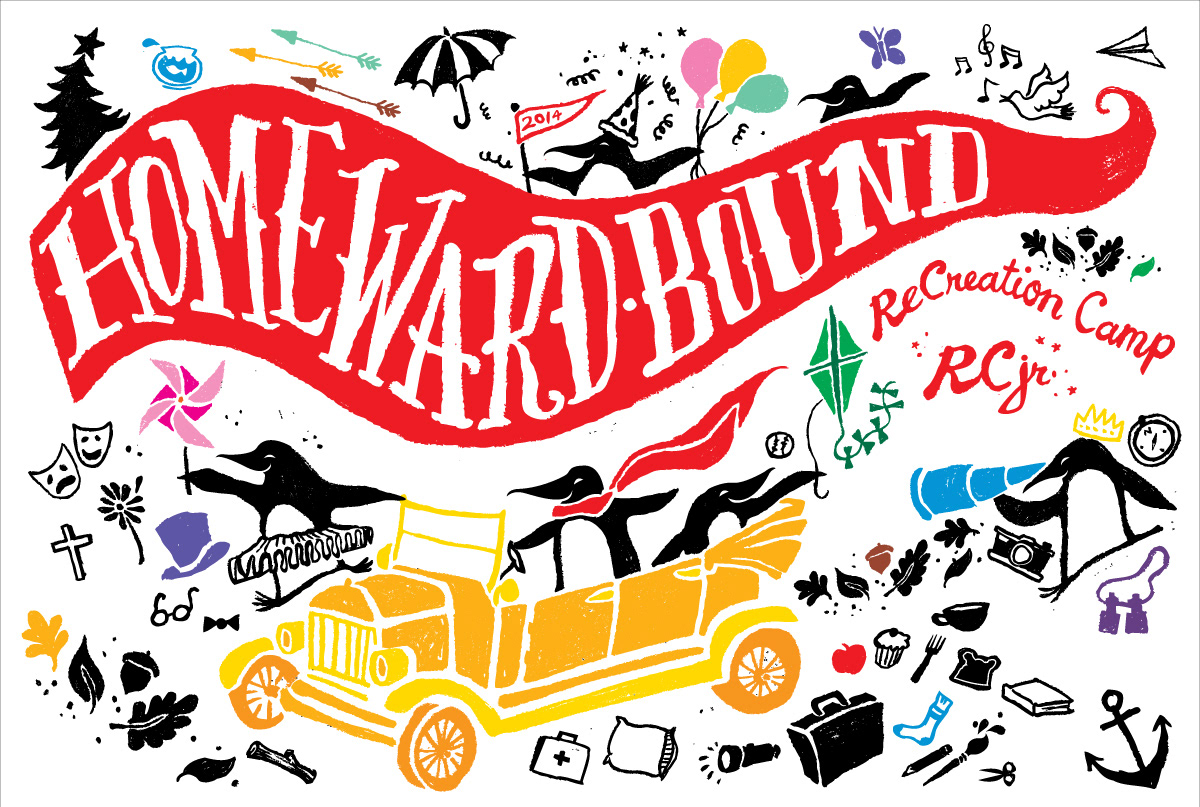 The artwork was also manipulated to create a banner to display.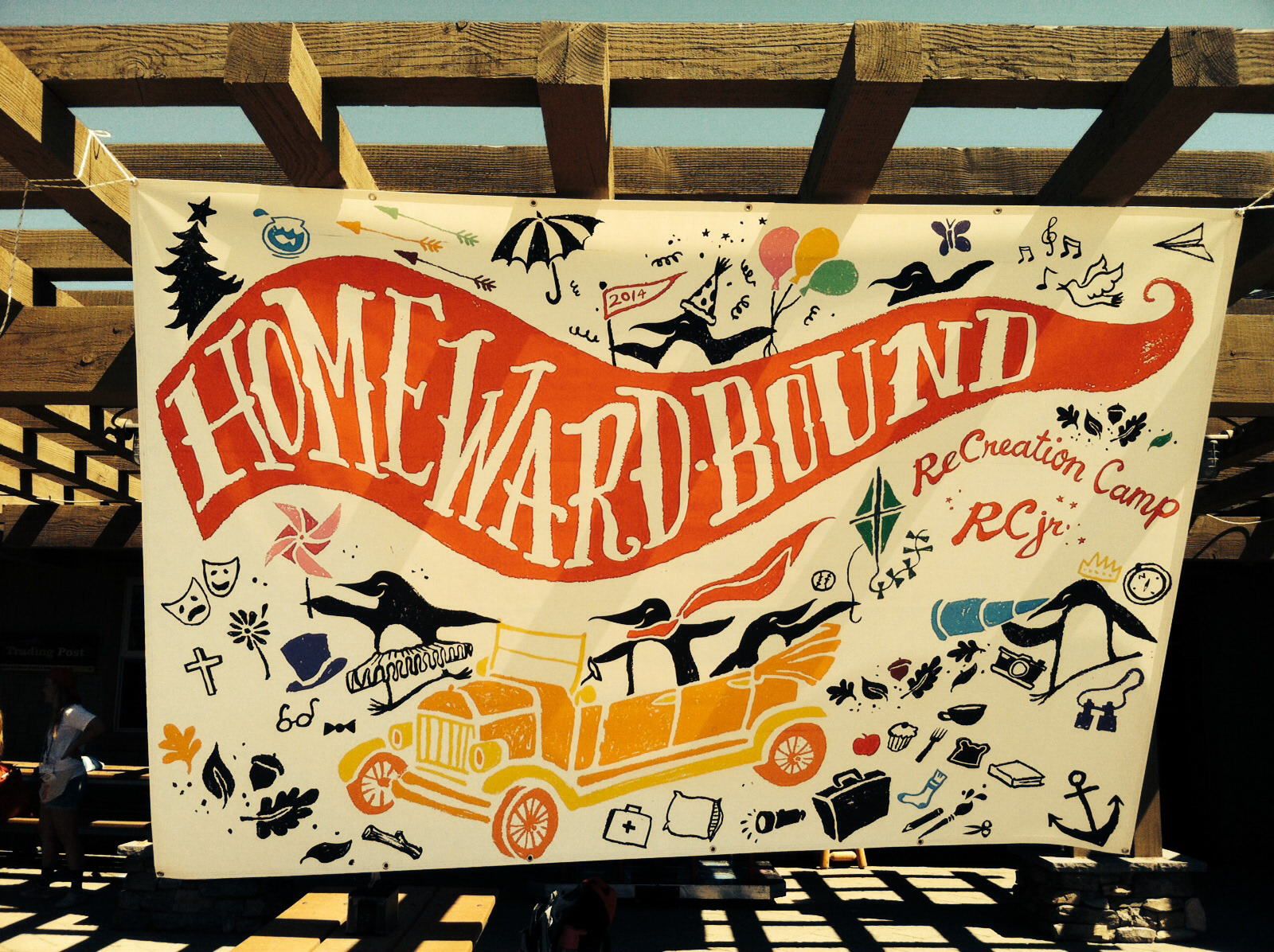 Below is the T-shirt design worn by many volunteers and campers (AKA Buddies) at ReCreation Camp Summer 2014.